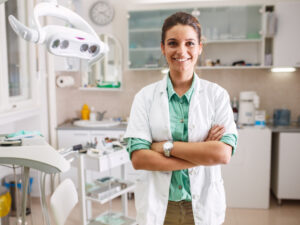 The team at The Center for Dental Anesthesia in Alexandria VA knows how hard it can be to find a kind, compassionate, informative dental team – one that doesn't treat you like you're on a conveyor belt and actually listens to your problems. This can be doubly difficult for special needs patients.
This is why every team and staff members at our practice is specially trained in special needs dentistry. From our receptionists to our dental team, everyone is ready to make the visit of a special needs patient as comfortable and effective as possible.
When a special needs patient initially visits us, our team will make space for any and all questions they might have, answering them completely. After conducting a thorough evaluation of their specific special needs, dental goals, and medical history, we will put a dental plan together that can ensure their dental health moving forwards.
At The Center for Dental Anesthesia in Alexandria VA , we have treated patients with Parkinson's, Alzheimer's, Autism Spectrum Disorder, ADHD, and Asperger's. And these are just a few of our areas of expertise when it comes to special needs patients. We believe every patient deserves a chance at good dental health, and we are ready to help! Patients from Northern Virgina, Fairfax, and Prince William County also come to us for our focus on medically-complex cases and dental phobia relief. Contact us today!
Contact Center for Dental Anesthesia:
Location (Tap to open in Google Maps):