Get a Beautiful Smile in Alexandria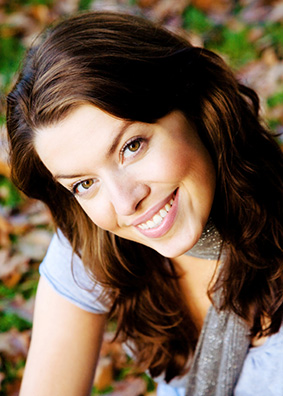 Porcelain veneers are wafer-thin shells composed of a beautiful ceramic material. Dental veneers are bonded to the natural enamel of teeth that are discolored, damaged, or otherwise unsightly.
Teeth veneers are considered one of the most versatile cosmetic dentistry options available. They have been called "instant orthodontics" because of the way they can correct minor misalignments or gaps between the teeth. Our custom dental veneers are one of the fastest forms of tooth whitening or tooth shaping, and they result in a beautiful and strong smile that lasts for years and we are proud to offer them to everyone in the greater Northern Virginia area!
Benefits of Porcelain Veneers
Teeth veneers are used to conceal all kinds of smile flaws, including:
Cracks or chips
Discoloration, stains, or dullness
Broken or damaged teeth
Gaps between the teeth
Crooked teeth
Teeth with poor shape or size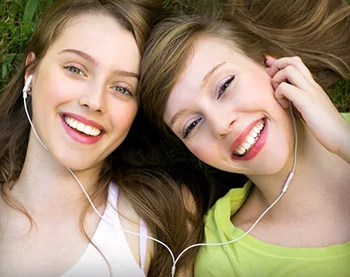 Your durable dental veneers are customized to suit the size, shape, and color of your teeth. Our patients love the way their porcelain veneers improve their self-confidence, and make them more open to socialization and work opportunities. Teeth veneers also fortify the teeth against chipping, decay, and staining.
The Perfect Porcelain Veneers Experience
Of course, you have always wanted a flawless smile, but is fear preventing you from scheduling that cosmetic consultation? Is a disappointing or uncomfortable dental visit from your past keeping you from asking your dentist about teeth veneers?
We can make your porcelain veneers experience absolutely perfect at the Center for Dental Anesthesia. You can relax through the procedure and wake up with a bright and brilliant smile. Our skilled professionals will take good care of you with the help of IV sedation or general anesthesia.
Who wouldn't want to wake up with a brand new smile? You can achieve the smile of your dreams with zero discomfort at the Center for Dental Anesthesia. Contact us today to set up your appointment to discuss dental veneers if you are in the Northern Virginia area, including Arlington and Alexandria.
Related Content