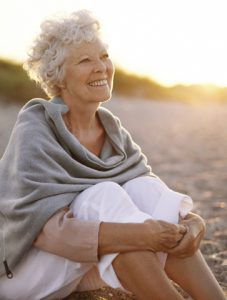 If you are suffering from tooth decay, dental trauma, or missing teeth, you may need restorative dentistry to regain your health and self-esteem. Here at the Center for Dental Anesthesia, we have created a comforting atmosphere where patients of all ages can relax while they receive the restorative dental care that they need. We also proudly serve Arlington, Annandale, and the surrounding areas!
Teeth Repair and Restoration in Alexandria
At the Center for Dental Anesthesia we provide many different teeth repair and restoration options to help you keep your natural teeth beautiful and functional. Throughout the repair and restoration process you can opt to have sedation dentistry as a part of your treatment plan to help ease the anxiety and pain of your dental restorations. Listed here are a few of the restorative dentistry options we provide:
Traditional and Implant Dentures
Dentures are a great restoration option for patients who are missing teeth or have significant damage and decay across many teeth. At the Center for Dental Anesthesia, we offer sturdy dentures to help you maintain your oral health. We know that missing teeth can make simple activities like chewing and speaking difficult, and we want to improve the function of your mouth with restorative dentistry.
We provide traditional, custom-fit, and high-end dentures, as well as permanent denture implants. We will ensure that you enjoy a perfect fit and reliable dentures that perform all of the duties of natural teeth. Your custom-fit dentures will fill the gaps in your smile and give you back your confidence.
Click here to learn more about dentures in Alexandria, VA
Dental Crowns & Dental Bridges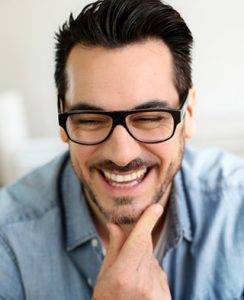 Our dental crowns and dental bridges are fashioned with natural-looking ceramic. Dental crowns can be used to repair teeth from decay, build up weak teeth, reshape the enamel, and transform tooth appearance. Dental bridges replace missing teeth, restoring the function and aesthetic of your smile. Dental bridges and dental crowns are often used together to produce lasting restorative dentistry results.
Click here to learn more about dental crowns and bridges
Dental Implants
Are you missing one or more teeth in your smile? A missing tooth is not just unsightly, it can cause unnecessary stress on the teeth around it, which increases their workload, causing extra wear and tear on those teeth and the bones that support them. Dental implants are a permanent restorative dentistry solution for patients who are missing teeth in Alexandria, Annandale, & Arlington, VA. Tooth implants work by placing an artificial rod in the jawbone that a synthetic tooth crown is then permanently attached to. Implant teeth are durable and custom made to match your natural tooth color, making them look completely natural. If your smile is plagued by missing teeth, your Alexandria dental implant specialist is here to help.
Click here to learn more about dental implants near Arlington, VA
Teeth Restoration and Repair With Less Discomfort
Patients with unique needs or dental anxiety may fear that they will never be able to restore their damaged or missing teeth. Dr. Mady and Dr. Geren and their team make anything possible with hospital-grade anesthesia options.
Chipped Teeth Repair is Important!
Broken or chipped teeth can be painful and unsightly, killing your confidence in your smile. Beyond your look, chipped teeth can lead to decay or infection if they are not treated. Exposed nerves in the core of your tooth can be extremely sensitive and leave them vulnerable to infection. Our dentists can fix your chipped or broken teeth quickly, restoring your smile and saving you from further pain and cost.
For patients with dental phobia, disabilities, or allergies, sedation dentistry could be the perfect solution to getting through your teeth repair and restoration procedure. In some cases, uncooperative or nervous children can also benefit from these calming methods. You too can wake up with a smile!
We can't wait to restore your healthy and beautiful teeth. Schedule your restorative dentistry consultation today by contacting us at the Center for Dental Anesthesia.
Related Content