Emergency Dentist Alexandria, VA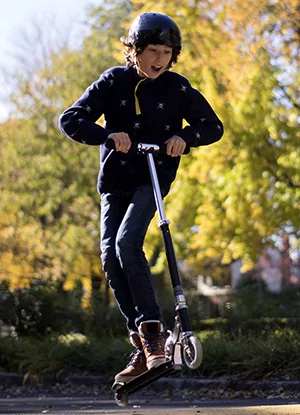 A dental emergency is any significant health complication or injury affecting the teeth or gums that requires immediate attention. No one can predict or anticipate a dental emergency. All you can do to prepare for a dental emergency is find an emergency dentist that you can rely on for top-of-the-line emergency dental care at any given moment.
Tooth Pain Relief
Broken teeth, broken dental work, and chronic toothaches are all signs you should seek emergency dentistry. Severe tooth pain is a good indicator that you should see your Arlington, VA emergency dentist, but dental emergencies are not always painful.
After a dental emergency occurs, you need a calming atmosphere that provides compassionate care. Emergency dentist Dr. Zeyad Mady is proud to offer convenient emergency dental care for toothache relief to Arlington area patients with all kinds of unique needs and preferences.
We believe that your visit to your Alexandria emergency dentist should never be uncomfortable. You should have a pleasant and stress-free experience while your dental professionals restore your health, repair your smile, and get toothache relief.
Signs of a Dental Emergency
Some of the most common dental emergencies we see include:
Severe tooth pain or persistent toothache
An object caught between the teeth
A cracked, chipped, or broken tooth
A knocked-out tooth
Signs of dental infection or dental abscess, including sensitivity to temperature changes and pressure
Broken or damaged dental work.
Dental abscess
Tooth infection
If a Tooth is Knocked Out…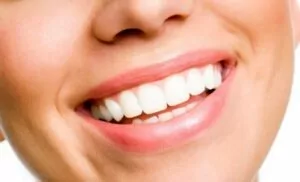 If your tooth has been knocked out, you may be able to preserve the original tooth and have it put back in. Find the tooth and rinse it with warm water, without scrubbing it. The tooth can be preserved by placing it in a cup of whole milk, holding it between your cheek and gums, or by placing it back in the socket and holding it in with gauze. Head to our office immediately, as the best chances of saving the tooth is within the first 30 minutes of displacement. Our team will try to replace the tooth, and if this is not possible, we will discuss options for replacing your missing tooth.
Paying for Emergency Dental Care
When you have a dental emergency, you don't want to stress about options for payment. Our team will help you figure out how to maximize your insurance so you pay less out-of-pocket. If you don't have insurance, we have partnered with CareCredit financing to help reduce the upfront cost, offering 24-month interest-free payments with the potential to extend payments to 60 months. Don't let the perceived cost of emergency dental care prevent you from getting the care you need.
A Caring Emergency Dentist in Alexandria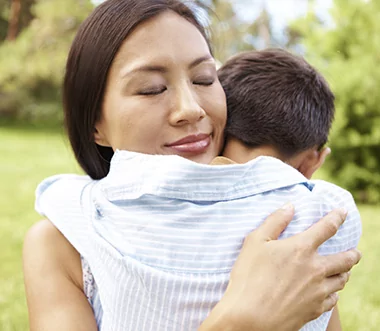 No matter how difficult or frightening your dental visits have been in the past, your emergency dental care appointment can be relaxing at the Center for Dental Anesthesia in Alexandria. We serve patients of any age who could benefit from general anesthesia or IV sedation. Some of the sedation emergency dental patients we see include:
Children who are too young or restless to cooperate during ordinary dental appointments or dental emergencies.
Individuals with special needs or disabilities.
Patients with high levels of dental anxiety or dental phobia.
Those with allergies or problems with numbing.
Whether you need tooth infection treatment, such as a root canal, or you need to have a tooth extraction done for an abscessed tooth, we can help. Whatever your unique needs, we can provide you with soothing and successful emergency dental care at the Center for Dental Anesthesia in Alexandria. Our highly-trained team will ensure you get the care you need while remaining comfortable and calm. Give us a call at any time for quality emergency dental care in the Arlington – Alexandria Virginia area.
Emergency Dentistry FAQs
What is a dental emergency?
Any tooth-related problem that requires immediate treatment qualifies as a dental emergency. This could be an injury with excessive bleeding, knocking a tooth out, or severe and unrelenting pain. Seeing an emergency dentist can save your teeth and relieve your pain.
What are the most common dental emergencies?
Broken or cracked teeth, knocking a tooth out, painful abscesses, or other severe tooth pain are the most common dental emergencies. If you experience any of these, getting treatment quickly can make a world of difference.
How long can a tooth infection go untreated?
The maximum period that an abscessed tooth can go untreated is around 12 months. However, this comes with dangers such as sepsis and in rare extreme cases, death. Seeing an emergency dentist ensures you get treatment for a tooth infection in time to save you and your teeth.
Can an emergency room perform dental procedures?
Emergency rooms can mitigate the pain and bleeding for a dental emergency, but for most cases, it is illegal for anyone but a dentist to perform dental emergency procedures.
Related Content