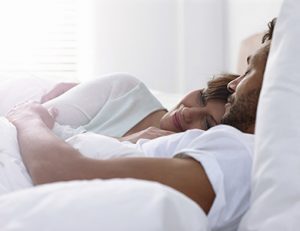 If you or a loved one snores frequently, you may be suffering from more than just sleepless nights. Snoring may be a sign of sleep apnea, which is a serious sleeping disorder that can cause hundreds of pauses in breathing throughout the night.
When you experience multiple disruptions in your breathing during sleep it can not only lead to lack of sleep an fatigue but also may contribute to additional health issues.
The Importance of Sleep Apnea Treatment
Sleep apnea can lead to health complications that extend beyond daytime sleepiness, including:
High blood pressure.
Stroke.
Obesity.
Mood swings.
Depression.
Heart disease.
Symptoms of Sleep Apnea
Sleep apnea can be hard to detect, but there are many symptoms that can sometimes indicate a possible sleep apnea problem. If you have any of the listed symptoms, make an appointment today to discuss snoring treatment and sleep apnea solutions. Symptoms include:
Chronic snoring.
Decreased energy.
Morning headaches.
Dry throat.
Sleep Apnea Oral Appliance
Dr. Mady and Dr. Geren and our skilled team members will work side-by-side with you to find your ideal sleep apnea treatment. For many patients, custom oral appliances are a convenient and effective solution.
Custom Oral Appliances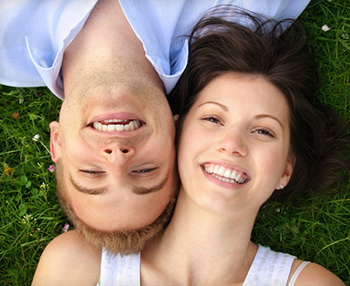 Your oral appliance is worn at night and is tailored to fit your mouth seamlessly. Oral appliances reduce snoring and eliminate the effects of sleep apnea by keeping your airway open, eliminating the constant waking. By using an oral appliance at night, many patients are able to breathe and sleep throughout the night without difficulty.
Experience You Can Trust
At the Center of Dental Anesthesia, we are proud to administer successful sleep apnea treatment for patients with all types of needs. We have been applying sleep apnea and snoring treatment for years, and we work carefully with our patients until they are satisfied with their treatment solution.
If dental visits have been challenging for you in the past, you can experience a new kind of dentistry at our practice. You can expect:
Respectful and personalized patient care.
A relaxing dental environment.
A comfortable appointment, including hospital-grade anesthesia when necessary.
Expert care for uncooperative children or patients with various mental or physical health conditions.
We are well-equipped to be your sleep apnea treatment providers, and we hope you choose us for an unparalleled dental experience. For snoring solutions, give us a call today!