Center for Dental Anesthesia Alexandria, VA Team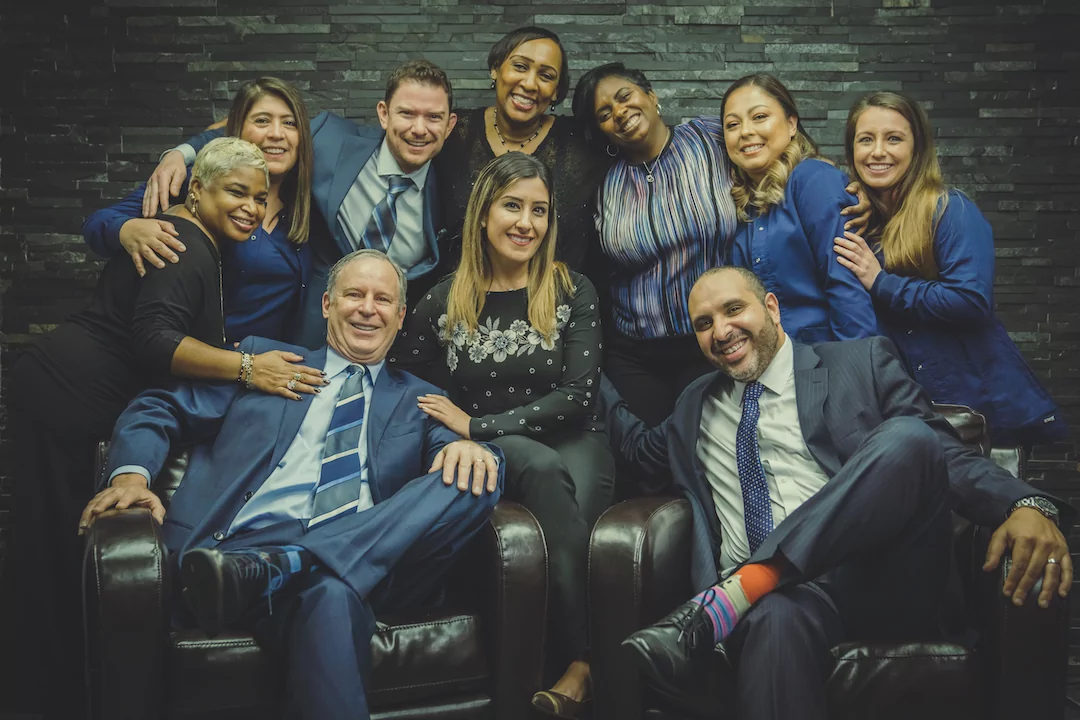 ---
Ebony – Office Manager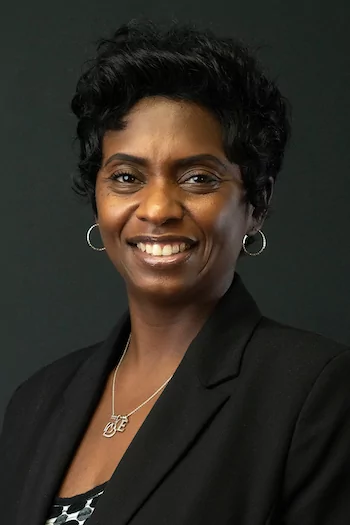 Ebony had the privilege of joining the team, as Office Manager, in 2014. She has been professionally employed in the dental field since 1992, covering all aspects of service from dental assisting, insurance coordination and team management. Ebony stays involved with continuing education by attending leadership seminars and also enjoys membership in professional administration groups. She loves greeting patients and building lasting relationships. Ebony's goal is to exceed the patient's expectations by helping them arrange all phases of their dental treatment while maximizing their benefit plans. She is committed to making certain their experience at Mt. Vernon Center for Dentistry is as well-informed and pleasant as possible!
Ebony has been a resident of Maryland all of her life and loves to cook, travel, and simply enjoy life to the fullest.
---
Teresa Ordonez—Dental Assistant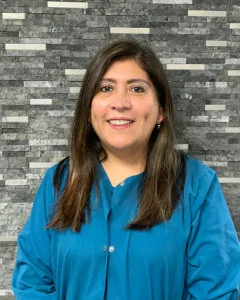 Teresa is originally from Peru. She was awarded the Virginia Dental Assistants Association Student Award in 2001. She has been working at the Center for Dental Anesthesia since 2001.
---
Cathy – Dental Assistant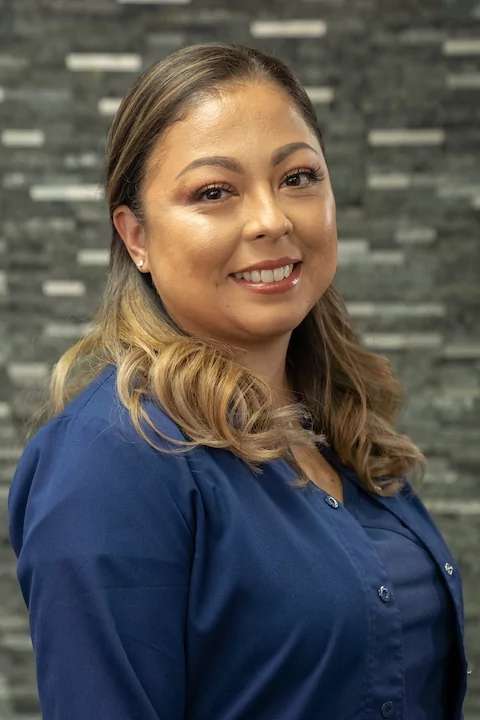 Cathy has been in the dental field for over 15 years. She has a passion for helping others, and always strives to give patients a great experience. Cathy joined our team in September 2019 and brings a lot of experience in all aspects of dentistry. She has various certifications including CPR, Oral Sedation, and Invisalign. Helping patients with bite issues and assisting in Oral surgery are two areas she specializes in.
Cathy is originally from the Mt. Vernon area and graduated from Mt. Vernon High School in 1999. When she's not in the office, she enjoys spending quality time with her 3 sons, and husband. She also loves animals especially her Cavalier King Charles Spaniel, Chloe.
---
Brianna Rahall—RDH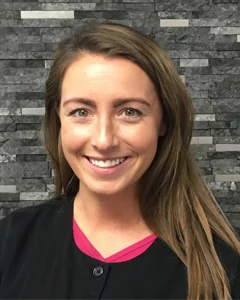 Brianna is our friendly Dental Hygienist. She graduated with honors from BridgeValley CTC. Upon graduation, she received the prestigious Colgate Star Award which recognizes the hygienist who shows excellence and undeniable commitment to the profession. Her favorite part of being a Hygienist is building personal relationships with her patients. She loves educating and motivating her patients towards an optimum state of oral and overall health. She has an extreme passion for giving back to the community.  Her humanitarian efforts have placed her in classrooms educating children on proper brushing and flossing, on mobile buses providing preventative care, and on mission trips to underserved countries.
Outside of work, Brianna enjoys many different activities. You can find her cheering on the Washington Capitals as she is an NHL cheerleader and a member of the Washington Capitals Red Rockers! She is also a former college athlete and very competitive. Luckily this highly populated and diverse area can keep up with her positive energy where she has gotten involved in flag football, adult gymnastics, ballroom dancing, skiing, wrestling, and running. Brianna is always up for a challenge and trying new things!
---
Melisa Roberts—Anesthesia Treatment Coordinator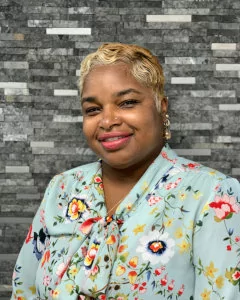 With over 25 years of experience, Melisa is our expert Dental Treatment Coordinator. She started as a Certified Dental Assistant where she eventually became an Oral Maxillofacial Assistant. After years of assisting Dentists chairside, she made the decision to get into the administrative part of dentistry. Her thorough knowledge of dentistry and personable demeanor make her a natural communicator and advocate to our patients. Always smiling, she enjoys helping patients not only understand the recommended treatment but also helps them to maximize their insurance benefits. She currently resides in Maryland with her husband. They have 3 children and 3 grandchildren. Outside of the office, she is busy being a soccer mom for her youngest son.
---
Stephanie Daniels-Treatment Coordinator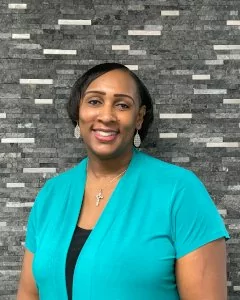 Stephanie is our friendly treatment plan coordinator. With over a decade of experience in her position, she takes pride in helping patients understand their treatment and financial options. Experiencing some dental anxiety of her own she can truly relate to those patients who are seeking treatment under General Anesthesia due to dental fear. Having a sibling with Down's Syndrome she knows first-hand what a challenge it can be to care for family members with special needs. She especially loves assisting these families and being part of a team that makes such a positive difference in people's lives.
Stephanie grew up in Washington State and has lived in Virginia for the past 12 years. In her free time, she enjoys watching her daughter dance and her son play basketball and bowl. An avid bowler herself, Stephanie is always a first-round pick at company bowling outings.
---
Jeremy – Clinical Director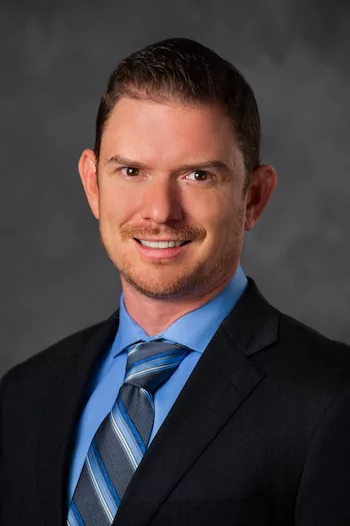 Jeremy has been an integral member of our team for over 14 years. He initially worked as an assistant with Dr. Geren where he developed a true passion for dentistry. After 3 years of dental assisting, he left to pursue a degree in dental hygiene. In 2004 he graduated, with honors, from Pennsylvania College of Technology where he received his Bachelors degree in dental hygiene. Jeremy loves everything about the dental profession, from helping his patients achieve optimum oral health to developing lasting relationships with them and their families. He feels honored to work alongside Dr. Geren and Dr. Mady and Dr. Geren and share their passion for learning along with their philosophy of providing each patient with altruistic dental care.
Jeremy is an avid sports fan and the head coach of his son's baseball team. When he's not working or coaching he enjoys golfing, fishing, and spending time with his beautiful wife and 2 very energetic boys.