Full-Service Cosmetic Dentistry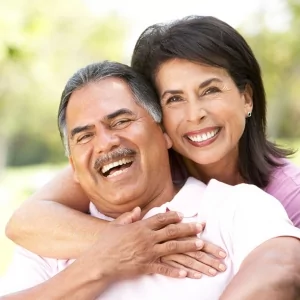 Everyone wants to look better, and an upgraded smile can have a real impact on your appearance and self-confidence. The Center for Dental Anesthesia provides expert cosmetic dentistry in Alexandria and the surrounding areas for the whole family, including patients with special needs. Our highly trained dental team will help you get your perfect smile! Also serving Annandale and Arlington, VA!
Cosmetic and Sedation Dentistry
At the Center for Dental Anesthesia we provide hospital-grade dental sedation for almost any cosmetic procedure to keep you relaxed and feeling confident as we create the smile of your dreams. Here are some of the cosmetic dentistry procedures available at the Center for Dental Anesthesia:
If you are unhappy with your tooth shape, size, or color, dental veneers might be exactly what you're looking for! Porcelain veneers are thin pieces of porcelain used to recreate the natural look of teeth, while also providing strength and resilience that is comparable to natural tooth enamel.
Dr. Mady and Dr. Geren, our Alexandria cosmetic dentists, will work with you to understand your desired changes and make sure you are happy with your results.
Click here to learn more about dental veneers in Alexandria, VA
A porcelain crown is a tooth-shaped "cap" that is placed over a tooth. It covers the tooth to restore its shape, size, strength, and to improve its appearance. Tooth crowns are the perfect choice when extensive changes to tooth shape, size, and strength are needed.
Porcelain crowns look life-like and restore the healthy look of shiny, white teeth, so you can show off your perfect smile!
Click here to learn more about dental crowns near Annandale
When you're missing a tooth, your smile is incomplete. Luckily, cosmetic dentistry has a solution to replace missing teeth: dental implants. A small rod is placed in your jawbone, acting as an artificial tooth root.
Then, the rod is used to support a replacement crown, which fills in the missing gap and completes your perfect smile. With customized color, size, and shape, your dental implant will fit in perfectly with the rest of your teeth.
Click here to learn more about dental imlants in Alexandria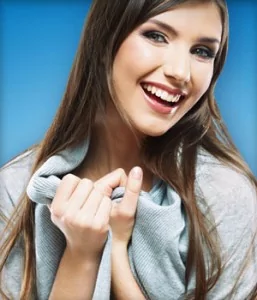 Invisalign is a modern approach to straightening teeth using a custom-made series of clear aligners created just for you. If crooked teeth are keeping you from your perfect smile, call our office for information about Invisalign clear braces!
These clear aligner trays are smooth, comfortable, and virtually invisible. Wearing the invisible aligners gradually and gently shifts your teeth into place. There are no metal brackets to attach and no wires to tighten. You just receive a new set of aligner trays approximately every two weeks, until your personalized orthodontic treatment plan is complete.
Click here to learn more about Invisalign in Alexandria
Are you dissatisfied with the color of your teeth? It is perfectly normal for teeth to lose their luster over time but luckily there is a way to have white teeth once again. Here at our Alexandria dentist office, we are pleased to offer professional teeth whitening services to our patients to brighten their smiles. If you would like to have a brilliantly white smile, look no further than teeth whitening at Center for Dental Anesthesia, in Alexandria, VA.
Click here to learn more about teeth whitening in Alexandria
Transform Your Smile with Cosmetic Dentistry Today
From simple teeth whitening and porcelain veneers to complex orthodontic procedures, we can transform your smile for breathtaking results. Our cosmetic services cover all of your potential needs. Best of all, with the use of general anesthesia or sedation, tedious and potentially unpleasant treatments can be completed in one or two painless visits.
We can also help you to find financing options that will make the cosmetic treatment you want affordable. If you are in Alexandria or Arlington, schedule your consultation today! Find out how we have provided great cosmetic dentistry in the Arlington and Annandale areas to patients for over 30 years!
Cosmetic Dentistry FAQs
What is the best option for replacing teeth?
Dental implants are the most durable and longest-lasting option for tooth replacement. Other options like dental bridges or dentures are less reliable and may provide less strength and comfort.
How long does teeth whitening last?
Teeth whitening can last up to 3 years or as little as 6 months. The longevity of your teeth whitening will depend on your lifestyle habits, your care for your oral health, and tobacco use.
What does cosmetic dentistry fix?
Cosmetic dentistry can fix broken, cracked, or missing teeth, receding gums, overbites, and stained or discolored teeth. Cosmetic dentistry aims at fixing flaws in your smile.
Does insurance cover cosmetic dentistry?
Insurance typically does not cover cosmetic dentistry. However, some dental plans may cover partial cost if the primary purpose is to fix a structural issue.
Related Content