Arlington, VA Dentist Dr. Fatemeh Mojarrad, DDS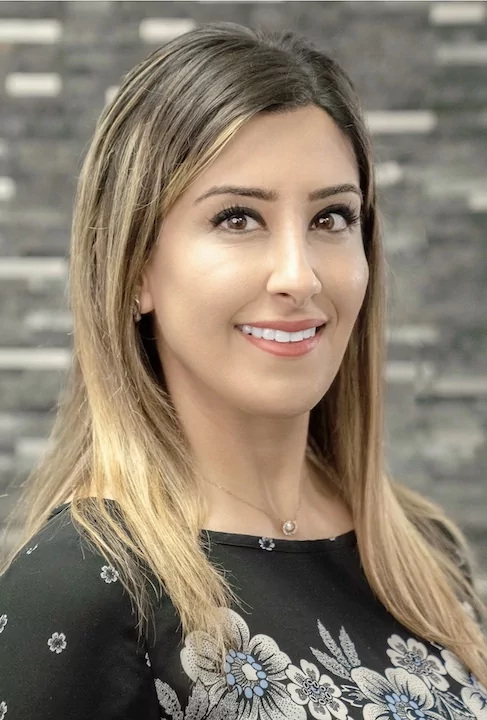 Dr. Geren and Dr. Mady would like to welcome Dr. Fatemeh Mojarrad to the Center for Dental Anesthesia team! Dr. Mojarrad has been practicing Dentistry since 2015. Her journey to becoming a dentist in Alexandria, VA, started as a child. She had braces at an early age and she always enjoyed going to her routine dental appointments. Every visit was a great experience as her Dentist was very friendly and always made sure her appointment was a pleasant one. Those visits inspired her to not only become a dentist but instilled in her the type of dentist she wanted to be. After high school, she attended Virginia Commonwealth University where she obtained her Bachelor of Science in Chemistry. She continued her education at the University of Alabama at Birmingham where she earned her Master's Degree in Public Health. With her Master's Degree in hand, she was finally ready for Dental School. She received her Doctorate of Dental Surgery from Howard University College of Dentistry in Washington DC. Upon graduation, she was recognized with an award for outstanding community services. She worked with both Mission of Mercy and Give Kids a Smile which had her traveling to underserved areas of D.C. to provide much-needed dental care to underprivileged families.
Dr. Mojarrad feels blessed to work at a capacity and in a profession where she can make positive changes for her patients that directly impacts their lives by creating confident smiles and improving their overall health. Dr. Mojarrad has a passion for learning. She enjoys regularly attending continuing education courses in order to stay abreast of the profession and provide the most advanced dental techniques for her patients. Dr. Mojarrad is an artist and loves providing Arlington and Alexandria patients with Cosmetic Dentistry services. She always aspires to improve her patient's overall dental health, self-confidence, and quality of life, by providing them with compassionate dental care. In her free time, she enjoys yoga, hiking, traveling, and spending time with friends and family.