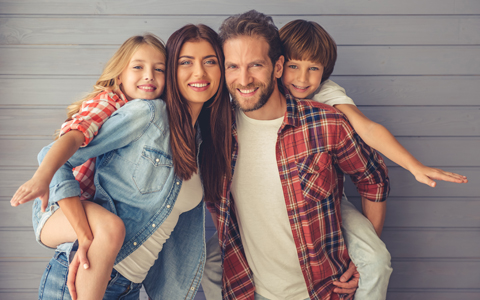 Your friends at the Center for Dental Anesthesia want you to wake up with a smile! That's why our dedicated dental professionals provide comprehensive dental care, including periodontal treatment that keeps your oral health at its peak.
If you or a loved one want to ensure your smile is gum disease free, get in contact with our office to schedule a consultation. Both of our wonderful locations offer the latest technology for thorough periodontal disease treatment. Call our office to learn more!
What Is Periodontal Disease?
In dentistry, we often focus on making our teeth shiny and perfect; however, your total oral health depends on having healthy gums as well. Gum disease, also known as periodontal disease, can have a significant impact on both your oral and overall health and well-being.
There are two main stages of gum disease: gingivitis and periodontitis. Gingivitis is easily cured and prevented with gum disease treatment, but if left untreated it turns into the more severe form of periodontitis. Thankfully, there are early indicators you can look for to know when you need gingivitis treatment.
Bad breath that doesn't seem to go away.
A foul taste in your mouth.
Receding gums.
Bleeding gums.
Increased sensitivity in your gums.
Gum discoloration.
Changes in your bite.
Loose or shifting teeth.
At the Center for Dental Anaesthesia in Alexandria, we can offer you gingivitis treatment to stop your infection from spreading or getting worse.
Treating Gum Disease and Periodontitis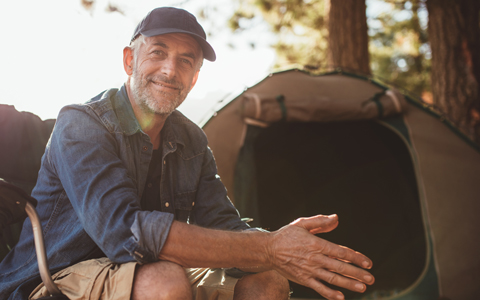 Here at the Center for Dental Anesthesia, we combine the latest in oral care techniques with the most advanced dental technology to ensure you get the greatest treatment available. This makes our gum disease treatments comprehensive.
After consultation and examination, our wonderful dental team will work with you to create a personal treatment plan to restore your oral health and help you recover from gum disease. Treatment options vary depending on the severity of the gum disease.
Some of the most common procedures include the following:
Dental Cleaning: If gum disease is caught in the gingivitis stage, it can be quickly dealt with and a thorough dental cleaning is recommended.
Antibiotic Therapy: Gum disease often impacts small spaces between the soft tissue and tooth which are known as periodontal pockets. Antibiotics can eliminate the infection at its source.
Scale and Root Planing: Sometimes referred to as a "deep" dental cleaning, this procedure eliminates gum disease by removing any of its sources that may irritate the gums. This includes dental plaque and tartar so that your gums can fully recover.
Laser Periodontal Therapy: With incredible precision, our dental laser can get rid of periodontitis by removing diseased tissue and eliminating bacteria at its source. This non-invasive treatment is ideal for anyone who wants to get rid of gum disease quickly without the physical demands of traditional oral surgery.
Gum Grafting: A gum graft involves taking tissue from one part of the mouth and using it to replace gum tissue lost to gum disease, which can improve the health and appearance of the gums.
Periodontal Surgery: If your gum disease is too advanced and hasn't responded to other treatments, we can also consider periodontal surgery. This involves removing or reshaping diseased gum tissue and supporting bone to restore oral health and function.
The Risks of Gum Disease
Our team at the Center of Dental Anesthesia wants to help you have the healthiest smile around—including your gums. If you notice any risks for gum disease, we invite you to contact our office for periodontal disease treatment right away.
Going too long without getting gum disease treatment can leave you at risk for the following:
Potential Tooth Loss: Gum disease often attacks the periodontal ligaments, which keep your teeth connected in their socket. This means gum disease can not only loosen your teeth but put you at risk of losing teeth entirely.
Increased Chance of Infection: The bacteria that cause gum disease can also lead to infection of our mouth's soft tissue, creating complications like abscesses. This can lead to extreme dental discomfort and risk of the infection spreading to your lungs and even your heart—causing cardiovascular problems as well.
Potential Pregnancy Complications: Gum disease during pregnancy has been linked to preterm birth and low birth weight.
Schedule Your Gum Disease Consultation Today!
Waking up with a bright, healthy smile is possible thanks to your friends at the Center for Dental Anesthesia. If you are a resident of Alexandria or the surrounding areas and want to know your options when it comes to periodontitis treatment, contact our office for a consultation today!