Wake Up With a Smile
Comfort Dentistry at the Center for Dental Anesthesia in Alexandria
Welcome to the Center for Dental Anesthesia, where we specialize in creating quality dental experiences for anxious or unique patients. We take patients who have suffered from dental discomfort, poor dental procedures, or sloppy dental sedation, and we provide them with true comfort dentistry.
Some of the other patients we love to serve include:
Fearful or uncooperative children
Patients that do not numb or relax easily
Those who have allergies to local anesthetic
Individuals who are diagnosed with mental or physical health complications
Patients with dental anxiety or dental phobia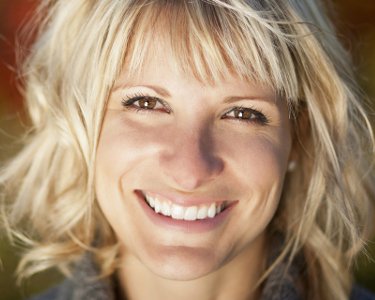 Dr. Zeyad Mady and his team strive to provide an experience that exceeds your standard expectations. Every member of our office is certified to the highest level of dental anesthesia assistance, so you can trust us for a flawless sedation experience. We provide hospital grade anesthesia for optimal relaxation, and we are proud to be the only office in the Northern Virginia area to do so.
We promise to provide you with utter comfort while we revolutionize the health and aesthetic of your smile.
Dr. Mady has advanced dental training in numerous areas of dentistry, including orthodontics and dental implants. In addition, he has spent years studying cosmetic and prosthetic rehabilitation. You can achieve your beautiful and healthy smile without any pain or discomfort at the Center for Dental Anesthesia.
IV Sedation
For many patients, oral conscious or laughing gas sedation just isn't enough to ensure comfort dentistry. We can offer total relaxation with IV sedation or general anesthesia.
During IV sedation, you will still remain conscious so that you can understand your dentist and respond to his questions and commands. Although you are awake, the IV sedation will induce a state of deep relaxation that will keep you pain-free and peaceful throughout your procedure. IV sedation can also dull the details of the procedure and make your visit feel like five minutes or less!
General Anesthesia
Patients who have never had a pleasant dental visit in the past can change their perception of dentistry with general anesthesia. General anesthesia draws the patient into a sleep-like state so that they can snooze easily through their dental procedure. Many children and adult patients finally have success with improving their smiles when they take advantage of general anesthesia at the Center for Dental Anesthesia in Alexandria.
Whatever needs you may have, we would be pleased to help you create a customized dental care plan that will lead to a stress-free relationship with dentistry. Now you can wake up with a smile!
It's time to skip the sensitivity and the anxiety and start enjoying true comfort dentistry. Call us to schedule your consultation with our experienced and compassionate dental professionals today if you are in the Arlington – Northern Virginia area.