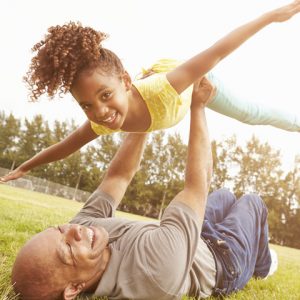 Here at the Center for Dental Anesthesia, we provide excellent family dentistry that will keep you and your loved ones healthy and safe for a lifetime. When you visit our family dentist we create a safe atmosphere where everyone can participate in relaxing family dental care.
Family Dental Care – Alexandria, VA
Alexandria family dentist, Dr. Zeyad Mady, prides himself on providing customized care to all of his patients. If you or someone you love has dental anxiety, various allergies, or particular dental requirements, you can trust our family dentistry team to give them personalized care. This can include hospital-grade general anesthesia.
Our Arlington family dentistry services are comprised of preventative care, professional teeth cleaning, oral cancer screening, and sealants.
Preventative Family Dentistry
When it comes to the oral health of you and your family, prevention is very important, especially for younger children. At the Center for Dental Anesthesia we provide regular dental check ups and dental exams to help keep your smile in the best possible shape.
Teeth Cleaning
Regular teeth cleaning is a necessity for maintaining your oral health throughout your life. With family dental care from the Center for Dental Anesthesia we can provide sedation when it is necessary for deep teeth cleaning or for special needs dental care.
Dental Sealants
Dental sealants can help to prevent the occurrence of cavities in the teeth that can often lead to much more time and money being spent in the long run. Dental sealants are often used for children who have not yet developed healthy brushing habits and need extra protection against cavities.
Oral Cancer Screening
Oral cancer is a very serious health issue that often goes un-diagnosed until it is too far along for any preventative measures to work. That is why the Center for Dental Anesthesia provides regular oral cancer screening for our patients to find and address the issue before it is too late.
Pediatric Dentistry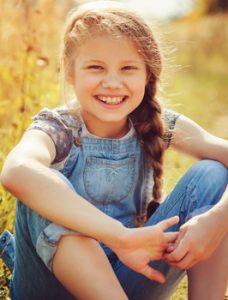 At the Center for Dental Anesthesia, we have provided high-quality pediatric dentistry in the Arlington area for over 30 years. Early visits to your family dentist for your child can help cultivate positive attitudes toward oral hygiene.
A baby's first dental appointment, usually at a year old, can set a precedent for future visits. Our family dentistry experts are experienced in making early visits enjoyable. Our philosophy is to include parents in the treatment planning and decision-making, so we always fully explain recommended procedures.
At-home oral care should start well in advance of the first tooth and continue throughout your child's development.
For babies, parents should clean the gums at least once daily with a moist cloth or baby tooth wipe in order to establish healthy oral hygiene habits.
As soon as the first tooth erupts, toothpaste without fluoride – also called training toothpaste – should be used. Parents should start brushing the baby's teeth with a soft toothbrush meant for babies or with a finger toothbrush coated with just a smear or thin layer of non-fluoride toothpaste.
At age one, an initial dentist visit and a change to fluoride toothpaste will set the tone for oral health throughout childhood and life.
By age two, parents should start applying a pea-size amount of fluoride toothpaste to the toothbrush. The child should be encouraged to spit out the toothpaste; however, if some is swallowed, the small amount ingested is not a concern.
Beginning at age two, a check-up appointment should be scheduled every six months in order to maintain your child's oral health.
Not all of our patients require dental sedation, but we provide hospital-grade anesthesia to adults or children who suffer from a dental phobia or need a different kind of dental experience. To set up an appointment for you or your child, please contact our team today.
Related Content