Of course, it's not only fear that prevents patients from visiting their dentist. It may be next to impossible for patients with mental or physical disabilities to sit through a dental procedure.
Mental and physical disorders may make dental care difficult, but Dr. Mady offers the ideal solution. You can choose from a wide range of dental sedation options for yourself or your loved one that will make your dental visit peaceful and pain-free. Some patients who can receive sedation dentistry here include patients with: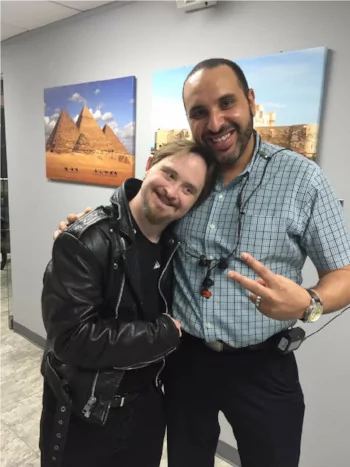 Down syndrome
Angelman syndrome
Epilepsy
Cerebral palsy
Muscular dystrophy
Parkinson's disease
Alzheimer's or dementia
Patients who may not be able to communicate a dental concern should diligently keep their six-month checkup and cleaning appointments. Dr. Mady is always here to provide honest and gentle dental care.
Addressing All Needs at the Center for Dental Anesthesia
Everyone deserves top-of-the-line dental care. No one should have to suffer through tooth pain or tooth loss without knowing how to fix it.
At the Center for Dental Anesthesia, we are proud to provide:
Easy Access: Our entire dental facility is fully wheelchair accessible.
Specialized Tools: We are prepared with specialized dental chairs and equipment to accommodate physically disabled patients.
Safe Non-Procedural Rooms: We will show you to a non-threatening space where you can consult with Dr. Mady. These consultation rooms provide added privacy and comfort.
Precise Medical Assessment: We go above and beyond to provide a thorough medical assessment of all existing conditions, and then help the patient create a personalized sedation and treatment plan.
Wide Range of Safe Sedation: From mild to deep sedation, we have the options you need to feel comfortable during any procedure.
Spa Recovery Rooms: After your procedure, you may choose to relax in our post procedure "spa" recovery room with full monitoring capabilities.
Don't let disabilities keep you from receiving the medical attention you need. Dr. Mady would be happy to speak with you soon and help you design a treatment plan that's right for you. Contact us at the Center for Dental Anesthesia today.