Visiting Dental Specialists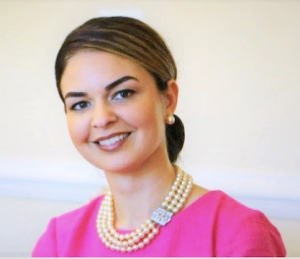 Melody Akhavan M.D.
Dr. Melody Akhavan is an expert in the field of ambulatory and office-based anesthesia. Throughout her many years in practice, she has upheld a steadfast commitment to the ethical and professional standards of her practice. Her sterling record ensures an impeccable degree of customer satisfaction in all facets of her work. This may include general anesthesia, regional anesthetics, or sedation for the relief of pain or anxiety. In addition, she is responsible for the preoperative assessment of the patient and for the well-being of the patient postoperatively while the patient emerges from the effects of anesthesia. Dr. Akhavan served as an Anesthesiologist and Assistant Chief of Anesthesiology at Kaiser Permanente. She currently is the President and Lead Anesthesiologist at Capital Anesthesia Associates. We are privileged and honored to have her as part of our team at the Center for Dental Anesthesia.
---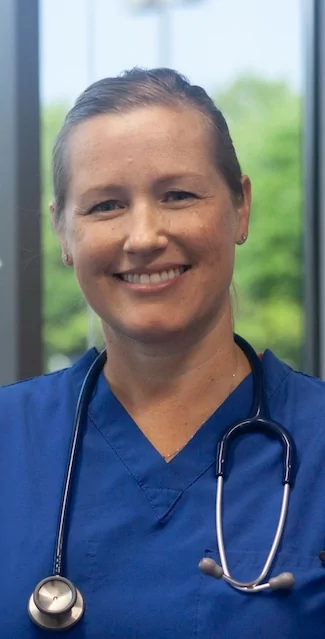 Teresa L. Roberts M.D. FASA
Teresa L. Roberts, MD, FASA is a diplomate of the American Board of Anesthesiology and has Board Certifications in Adult and Pediatric Anesthesiology. She was recently awarded fellowship designation from the American Society of Anesthesiology (FASA) for her contributions and leadership in the field of Anesthesiology.
Dr. Roberts graduated with Distinction from The George Washington University, School of Medicine in Washington, DC. She remained at The George Washington University Hospital for her post graduate training, completing an Internship in Internal Medicine and her Residency in Anesthesiology. She was awarded the position of Chief Resident in her final year of her Residency. She pursued additional training and expertise in pediatrics by completing her Pediatric Anesthesiology fellowship at Children's National Health Systems (CNHS) in Washington, DC. After graduating she joined the faculty at CNHS and was actively involved in education. She completed a Master Teacher Leadership Development Certification from the George Washington University Graduate School of Education and Human Development and became the Associate Program Director for the Pediatric Anesthesiology Fellowship Program.
Dr. Roberts has been an invited guest speaker at local and national conferences. She is an active member of the Society for Ambulatory Anesthesia and the Office Based Anesthesia Committee and remains dedicated to education in all settings. She regularly provides training to colleagues in both medical and dental specialties, mentors high school, university and medical students, and serves as an Oral Board Examiner for the American Board of Anesthesiology.
She is passionate about providing care to all patients, and particularly enjoys caring for children, special needs patients and adults with anxiety and fear related to their care.
Her passions outside of work include spending time with her husband and two daughters, traveling, hiking, and skiing.
---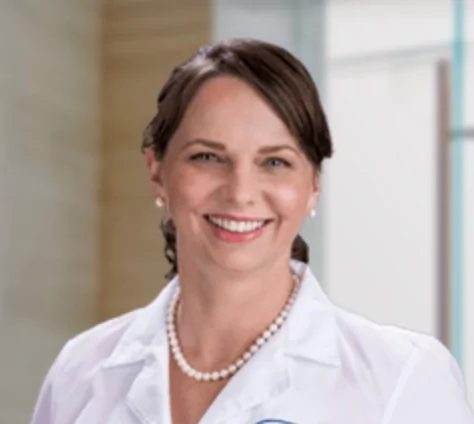 Adrianne Golly D.D.S.
After receiving her bachelor's degree in biochemistry from Washington State University in 2002, Dr. Golly attended the University of Maryland, School of Dentistry in Baltimore where she earned her doctor of dental surgery degree in 2007. She was then accepted into the oral and maxillofacial surgery residency at Louisiana State University HealthCare System in Shreveport, Louisiana. She received her medical doctor degree from LSU in 2010 and completed her residency in Oral and Maxillofacial Surgery in 2013.
Dr. Golly is trained to practice in the full scope of oral and maxillofacial surgery that includes: dental-alveolar, dental implants, facial soft and hard tissue trauma, oral and facial pathology, jaw surgery and facial cosmetic surgery.
In her free time, she enjoys cooking, traveling, tennis, and spending time with her Doberman and two horses. She was born and raised in Spokane, WA.
Diplomat of the American Board of Oral and Maxillofacial Surgery
Member of the American Association of Oral and Maxillofacial Surgeons
---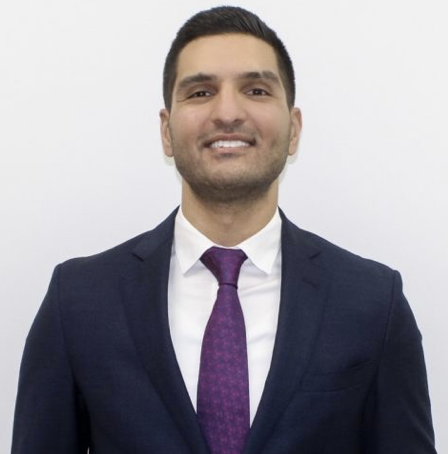 Saif Kargoli D.D.S.
Dr. Saif Kargoli is an expert in endodontics, particularly in complicated root canal cases and microsurgery. He is a founding partner of One Endodontics, a top-class Endodontics clinic, and a faculty member at the University of Maryland's Department of Endodontics. He has extensive clinical experience in complex periapical disease, advanced disease of the roots, and surgical/non-surgical root canal treatments.
Dr. Kargoli received his dental (DDS) degree from the University of Jordan; he then completed one year of Advanced Dental Education in General Dentistry (ADGED) at FLIADE clinic in Miami, and a 2-year Fellowship at Columbia University College of Dental Medicine, where he was trained under Dr. Dennis Tarnow, one of the world's pioneers of Dentistry. Dr. Kargoli went on to do two years of specialty training in Endodontics at the University of Buffalo. During his endodontics fellowship, Dr. Kargoli performed complex dental procedures and was exposed to a variety of periapical disease cases. He was elected by the faculty at the University of Buffalo to serve as a chief resident during the final year of his residency. He completed several supplemental courses and certifications. His patients appreciate his kind and caring demeanour and his excellent bedside manner.
He is a member of several professional organizations and societies, including the American Association of Endodontists (AAE). In his free time, he enjoys giving back to the local and the global community, as he has volunteered as a dentist in Jordan, Jamaica, Dominican Republic, and the United States. Dr. Kargoli is fluent in English, Arabic, and speaks basic Spanish
---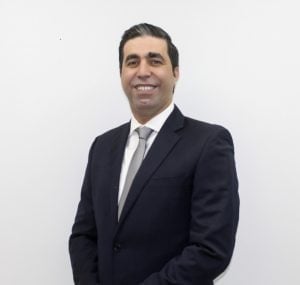 Hashim Al-Hassany D.D.S.
Dr. Al-Hassany completed his residency in endodontics at Columbia University in 2016, where he proudly served as chief resident. Prior to that, he obtained his dental degree from Baghdad University and completed his residency in general dentistry at Cairo University. Since then he has many years of experience in general dental work before embarking on his journey towards specialty practice.
His research has focused on surgical techniques in root canal procedures compared to traditional practice. This is also the focus of his daily work as an endodontist; ensuring the most advanced, evidence-based methods in clinical application, for both surgical and non-surgical root canal procedures. Currently, he is working towards his license for IV sedation. He is currently a part-time faculty member of the University of Maryland School of Dentistry, Division of Endodontics. He is also a member of the American Association for Endodontics.
As an endodontist, Dr. Al-Hassany strives to deliver the most advanced techniques and excellent care to each patient he sees. His passion lies in making his patients feel at ease, even during the most challenging procedures. Dr. Al-Hassany takes the time to understand his patient's concerns and reassure them. His ultimate goal is a painless and comfortable root canal experience paired with diligent aftercare and open and direct communication with the clinic. In addition to English, Dr. Al-Hassany is fluent in Arabic.
When he isn't working, Dr. Al-Hassany enjoys spending time with his wife and son exploring the vibrant DC metro area, as well as hiking in and around local parks. He is also part of a local soccer team and loves to travel.