The American population is getting older. There are now more older citizens, proportionately, than ever before. Social scientists believe we are on the verge something has never happened: within the next twenty years, older adults will outnumber younger people.[1]
Special Needs Dentistry
Interested in more Special Needs
Dentistry posts from the Center for
Dental Anesthesia? Click here.
This shift began in the last half of the twentieth century, due in part to increased life expectancies. More people began to reach what we usually define as old age, a phenomenon sometimes referred to as "the graying of America." According to the latest projections there will be seventy-seven million Americans who are sixty-five and older by the mid-2030s, compared to about seventy-six million people under eighteen.[2]
This increase in the older population has many implications, not the least of which is its impact on dentistry. Although more people are keeping their natural teeth as they grow into their later years, the U.S. Surgeon General has gone so far as to say there is a "silent epidemic" of serious dental health issues among older Americans. These include issues like gum disease, tooth loss, and dry mouth.[3]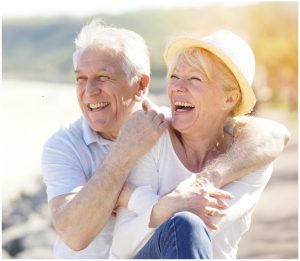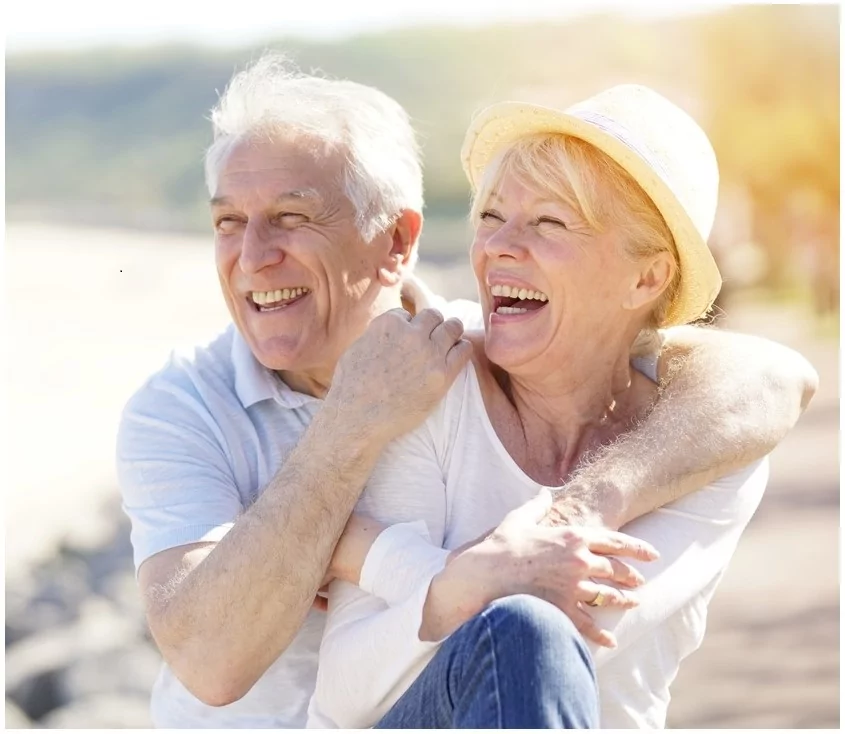 What is certain is that the steadily growing population of older Americans means there will be a greater demand for geriatric dental care in the years ahead. At The Center for Dental Anesthesia in Alexandria we are well-equipped to provide expert dental care to older patients, who may have special needs they didn't have at an earlier stage of life. We are committed to the highest standards of dentistry for patients of all ages.
Aging and Dental Health
Within the class of people considered elderly, demographers have identified three distinct, if general, categories.
New or young elderly: 65-74 years old
Old or mid-old: 75-84 years old
Oldest-old: 85-years old and up[4]
Aging is, of course, a natural process. Like the rest of the body, teeth undergo gradual transformations as we age. The form of the teeth, for example, changes over the years due to daily wear. The lines and ridges on the surface enamel are lost, giving teeth a flatter appearance than they once had. These changes can result in poor outcomes on restorative treatments.[5]
Issues
The best defense against dental health issues is regular brushing and flossing, and regular dental checkups. This is true at every stage of life. But older people may have difficulty with home dental care due to arthritis or other dexterity issues. An electric toothbrush and flossing tools can be a big help. Seeing an occupational therapist can also help people develop new brushing habits and techniques.[6]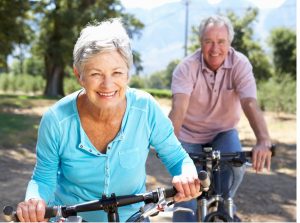 The main goal of geriatric dentistry is to identify and treat the dental health issues of the patient. Some of the more common problems older people experience include:
Gum disease. Older people are more susceptible than younger people to serious and persistent forms of gum disease. Without proper treatment this can lead to tooth loss. Gum disease is also associated with potentially life-threatening conditions like heart disease and diabetes.
Loss of teeth. More people are keeping their teeth well into their senior years. But tooth loss still happens. Decay and gum disease are among the common causes. So are root canals and poor root structure. When tooth loss happens there are viable solutions, such as bridges and dental implants. Implants are state-of-the-art because they support lifelike artificial teeth. But there can be obstacles to implants, such as insufficient bone mass. If you fall into this category, please ask about your options.
Dry Mouth. In general, older people take more prescription medications than younger people. A common side effect of many medications is a persistent dry mouth, known clinically as xerostomia. Effective treatment is available. Medications that can cause dry mouth include drugs to treat depression and anxiety, allergy medicine, and urinary incontinence.[7]
Tooth Loss Is Not Inevitable
None of the issues we have described in this article are inevitable. Teeth really are meant to last a lifetime, and with proper care they can. That means daily brushing and flossing and regular visits to the dentist.[8]
The Center For Dental Anesthesia in Alexandria is committed to high quality special needs dentistry, including care for older patients. Dr. Zeyad Mady, Dr. James Geren, and the entire CDA team have advanced training in dental anesthesia and are committed to excellence in dentistry. Our doors are also open to the general public. Please call our office to schedule an appointment.
Contact Center for Dental Anesthesia:
Location (Tap to open in Google Maps):
______
Notes
[1]      See "The Graying of the United States."
https://courses.lumenlearning.com/alamo-sociology/chapter/reading-the-graying-of-the-united-states/#:~:text=This%20increase%20has%20been%20called,population%20getting%20older%20and%20older.&text=As%20of%202013%2C%20the%20U.S.,five%20years%20old%20or%20older.
The U.S. Joins Other Countries With Large Aging Populations." Referred to hereafter as "Aging Populations."
https://www.census.gov/library/stories/2018/03/graying-america.html#:~:text=In%20less%20than%20two%20decades,in%202034%20(previously%202035).
See also, "Geriatric Oral Health: A Review Article" Referred to hereafter as "Geriatric Oral Health."
https://www.ncbi.nlm.nih.gov/pmc/articles/PMC4295446/pdf/JIOH-6-110.pdf
[2]      "Aging Populations" and "Geriatric Oral Health."
[3]      "Why Elderly People Need a Dentist Specializing in Geriatric Dentistry."
https://www.interdent.com/gentle-dental/resources/why-elderly-people-need-a-dentist-specializing-in-geriatric-dentistry/
[4]      Geriatric Oral Health.
[5]      Geriatric Oral Health.
[6]      "Dental Care for Seniors."
https://capstoneclintonville.com/blog/dental-care-seniors-common-geriatric-dental-problems-treatments/
[7]      "Dental Care for Seniors."
[8]      "Aging and Dental Health."
https://www.mouthhealthy.org/en/az-topics/a/aging-and-dental-health#:~:text=If%20cared%20for%20properly%2C%20your,until%20it%20is%20too%20late