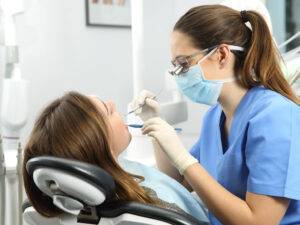 At The Center for Dental Anesthesia in Alexandria VA, we know some cases require special attention. In addition to our care- and patient-focused approach to special needs dentistry, we also provide dental assistance for any and all medically complex cases.
Sometimes, a patient cannot visit the office due to disability. Other times, they suffer from intense dental phobia. Whatever the case, these patients need, more than anything, a compassionate dentist. Whatever your extenuating circumstance is, we know it can be hard to find appropriate dental care.
Getting turned down due to something that is impossible to change extracts both a physical and an emotional toll. On the one hand, whatever painful or uncomfortable dental issues the patient has are not being treated. This obviously leads to degradation of the enamel and dangerous cavities. On the other, and perhaps more importantly, a rejection by a healthcare provider can increase symptoms of anxiety and depression.
We are here to remind you that there's no need for alarm. At our practice, we have treated patients with:
Cancer
Diabetes
Parkinson's
Alzheimer's
Autism spectrum disorder
Asperger's
ADHD
Kidney disease
Epilepsy
Respiratory disease
High blood pressure
Heart disease
Allergies
This list is not all-inclusive. If you can think of a condition, we've probably seen it. So, if you're having a hard time finding a regular family or cosmetic dentist for you or your loved on, and want your unique circumstances taken into consideration, look no further than The Center for Dental Anesthesia in Alexandria VA. We serve satisfied patients in Northern Virgina, Fairfax, and Prince William County. Contact us today!
Contact Center for Dental Anesthesia:
Location (Tap to open in Google Maps):