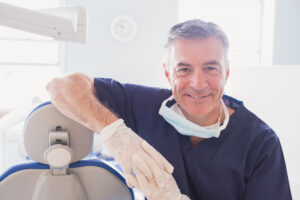 At The Center for Dental Anesthesia in Alexandria VA, we believe all patients should be entitled to proper dental care and a long, healthy dental future. This is why we offer special needs dentistry for any and all patients who need extra care. Whether you or your loved one have a regular dentist or not, we are ready to make space for any special accommodations your visit might require.
What Patients Do We Treat?
To this day, we have not found a type of patient who is untreatable. Everyone is different, but everyone deserves a healthy set of white, pearly teeth. We treat patients with:
Down syndrome
Angelman syndrome
Epilepsy
Cerebral palsy
Muscular dystrophy
Parkinson's disease
Alzheimer's
Dementia
If you or your loved one's condition is not delineated here, don't worry! This is a short list, and not all-inclusive. We can treat patients of all walks of life! If you're still unsure, visit The Center for Dental Anesthesia in Alexandria VA. We are ready to make your stay as calm and relaxing as possible. Patients from Northern Virgina, Fairfax, and Prince William County also come to us for family and restorative dentistry. Contact us today!
Contact Center for Dental Anesthesia:
Location (Tap to open in Google Maps):